Hesh company was created in 1978. It is a well-known and valued manufacturer of natural cosmetics. Its body and hair care cosmetics are mainly based on Ayurveda recipes. The effectiveness of Hesh products has been proved. They receive very positive opinions on the Internet, especially among women who write blogs about hair care.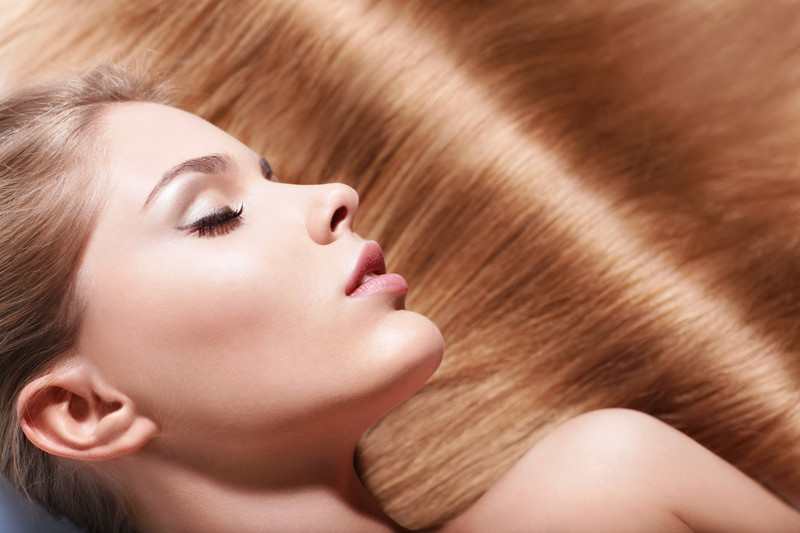 One of the most popular and interesting Hesh products is a hair oil created on the basis of castor oil.
Hesh Ancient Castor oil is closed in a 200 ml transparent bottle with a cork. Inside the bottle we can see a light red oil. There is one important piece of information which is going to make women with fair hair happy: the oil is suitable for blonde hair as well.
Castor oil provides the scalp with high quality care. It regulates all processes in the skin cells, helps to fight dandruff and prevents oily hair. As a result, hair looks pretty, healthy, fresh and shiny. What's more, castor oil contributes to faster growth of hair. It is good news for all women whose hair grows slowly for some reason. Castor oil makes hair soft and gives the strands gentle and natural curl. Moreover, it keeps hair from getting frizzy. The variety of vitamins included in castor oil improves condition of hair and stops hair loss. Blood circulation in hair follicles is enhanced therefore hair – grateful and nourished from the roots – starts to grow faster. Castor oil moisturizes scalp and hair from the inside very well. As a result, hair is no longer so brittle. Furthermore, regular application of castor oil prevents and fights any mycotic infections of the scalp.
Hesh Ancient Castor Oil contains some more natural oils.
Jasmine oil is very effective in scalp care, alleviates any irritations, soothes the scalp, relaxes with its fragrance. Jasmine has been known as a natural aphrodisiac for ages. It is commonly used to treat inflammation. Even people with sensitive and fragile skin can use it.
Coconut oil included in the product is a very lightweight oil which protects hair. It will make it shiny and bouncy. It is very well absorbed and has beautiful scent. It will protect hair from damage.
Hesh Ancient Castor hair oil should be used in hair oiling treatments. It is applied to dry or damp hair and scalp. You should leave it for 1-2 hours or (preferably) overnight. After the treatment, wash hair with a delicate shampoo.